Richard S. - Math, Science, Computer Tutor in Far North Suburbs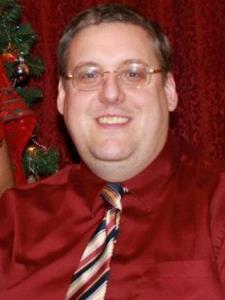 $40 / hr
Round Lake, IL
20 miles Travel Radius

In-person + Online
I have been tutoring independently since graduating high school. In high school, I was selected twice to teach the class when the teacher was unavailable. My best subject is Math. I was consistently at the top of my class in math in high school and college, achieving a 32 in math on my ACT and a composite score of 30.

In 2010 I completed the application and training course with Kaplan premier tutoring and have been working with them since. My first student raised her ACT score by 4 points....
Reviews
I have no background in HTML/CSS and Richard stepped me through my assignment and helped me grasp the items that I was having problems with. Would recommend his assistance to anyone.
- Gary P. from Elk Grove Village, IL
Richard and I went over some high level concepts for php, Wordpress and joomla in the interest of a kook last to Wordpress migration.
- Andrew W. from Miami, FL
He was very nice and understood a lot of the material, so it was easy to explain and knowledgeable. I appreciate his time and effort, would use his skill set in the future if necessary.
- Jon S. from Chicago, IL
I had a good time working with Richard. At first it was a review for him but he was able to grasp the concept and help me out very well. He also help me explain into depth some of the problems I did wrong and walk the steps through so they make sense.
- Adam G. from Round Lake, IL
This was our first time using WyzAnt. Richard came on short notice to help my son prepare for an upcoming test in geometry. He was very patient and kind. Richard made him feel comfortable and confident for his test this week. Thank you!
- Dawn A. from Crystal Lake, IL
He has introduced me to the basics of Microsoft Excel. I have never used it before. He answered all my questions and allowed me to practice which I really appreciate.
- Monika J. from Round Lake, IL
Search More Tutors in the Concord Area