4 Ways to Resell Tickets Last-Minute
No matter how excited you can be to attend a concert or sports game, life can happen when you least expect it. You can buy tickets months in advance, only to realize you have an important exam the day after a concert. You can get sick with the flu the week of the sports game you were planning to go to.  Things will happen unexpectedly, but it doesn't mean that your hard-earned money automatically will have to go to waste when you can no longer use the purchased tickets yourself.
Resell your tickets to make up for not going – there's no use in letting them go to the waste when there is a chance you can resell the tickets to get at least a small portion of your money back. If you are wondering which way is the most efficient for reselling your tickets, here are a few ways to consider the next time you find yourself needing to sell tickets last minute:
1. Ask the people you were going if they know anyone looking for tickets 
First, look to the people you can reach easily. Go through people you know to see if anyone would want to purchase your tickets. If you are going with a group of people, consider asking them if they know anyone else that wanted to go to the concert or game and if they still were interested in purchasing a ticket. This way, you can cut out the step of posting about selling your tickets when you can interact with people directly.
It doesn't hurt to ask your friends that share the same interests as you. You would be surprised to see how many people would be willing to go to an event, but couldn't due to a change in plans, not getting tickets fast enough, or having money at the time that the tickets went on sale.
2. Post to your school's student groups 
If you have a Facebook account, you are more than likely to be in various student groups for your college campus. Out of all the students that are on the Facebook pages, there is a chance that at least one is going to be interested in your tickets. When making a post, it's important to have all of the details listed in the post so you do not get people that aren't serious about purchasing the tickets.
Your typical post should include the following:
- Information about the event. Details like time and place should be included.
- Contact information. Provide a number or a note about how to best contact you so their message is not lost or forgotten about because it is sent somewhere you do not usually check.
- Price. This is especially important when it comes to attracting serious offers. Disclose whether or not you are going to be reselling at face value, or whether or not you would be willing to negotiate. If you are not willing to negotiate, it will cut out people who would typically lowball.
3. Post to the Facebook event page if the concert has one 
Give the event you are selling tickets for a quick Facebook search. If it's a concert, there is most likely a Facebook page dedicated to the event that is open for people to post for discussion. This is the perfect way to resell tickets because the people on the page are either saying they are already going to the event or looking for more information/tickets to go to the event.
This is the place where you are more likely to get serious offers, as the people on the page are there for a reason and are more likely to go through with actually purchasing the tickets.
4. Tweet about your tickets 
Trying to resell your tickets on Twitter may seem like a shot in the dark when you are sending the tweet into the dark abyss that is Twitter, but it may be the most successful method for reselling your tickets. If marketed right, your tweet can reach the right person that is looking to buy tickets last minute.
A successful tweet should include:
- Price of the ticket. Explicitly state the price so you do not waste time answering questions about the pricing.
- If you are willing to negotiate, say so. If you are willing to negotiate and advertise that, people that don't think they can meet the original asking price will be more willing to reach out to you to buy the tickets.
- Hashtags or mentions of the acts associated with the event you are selling tickets for. If people are looking for tickets, they are more than likely going to be searching through hashtags associated with the event in hopes of finding a possible ticket.
- Key phrases like "selling a ticket for" or "ticket available for" so that it is easier for people to find.
Instead of missing out on both the experience you were planning on attending and the money you spend on the original tickets, make use of the opportunity to get at least a portion of your money back with these methods.
See if Uloop can help you find Tickets for events near campus
Discuss This Article
Recent CONCORD Classifieds
5 Photos
5 Photos
4 Photos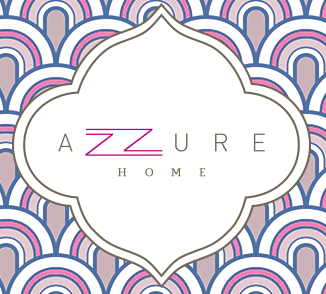 Get Top Stories Delivered Weekly