5 Reasons to Buy College Sports Tickets
If you're a sports fan, you probably have a routine for watching games. You grab your favorite snack, pick your spot on the couch, and turn on the TV. This isn't a bad thing, but it could be better—you could be there in person.
When you buy a ticket to watch a college sport live, you aren't just paying for your seat. You're paying to become a part of the experience—something you won't find on a TV in your living room.
Whether you're a student supporting your own school, or you're supporting your dream school, or even if you're just a super-fan, here are 5 reasons to buy college sports tickets.
1. Students often get ticket discounts
Your college years are the cheapest time to attend any college sporting events. Depending on the size of your school, you can receive over half off regular ticket prices, including discounted season passes. Everything is better with a sale, right?
At Albright College, students earn free admittance to any games when they present their I.D. upon entry. For bigger schools with televised games like Syracuse University basketball, a student ticket runs at about $15 per game (when included in a season pass), while one ticket at full price tends to cost over $100.
These student tickets will often land you a spot in the student section, which is without a doubt the most lively place to be during any sport. Pained faces, a sea of team colors, screaming college kids—it's certainly not meant for everyone, but for those students who ooze with school pride, it's a must.
2. Your money will benefit the school's athletic program
When purchasing NFL tickets, 61 percent of the revenue goes to player costs, such as player salaries, benefits, and performance bonuses, according to a cost breakdown by Stanford University economics professor Roger Noll. Basically, this means that most of your money spent on professional sports tickets will go back to the players.
Money spent on college tickets, on the other hand,  goes back to the athletic department as a whole. Coach salaries, trainer salaries, equipment, and stadium upkeep are all factored into the average college athletic department budget at varying percentages. While student-athletes are unpaid, a larger chunk of these budgets does include athletic scholarship money.
Think of it this way—your ticket money could turn into scholarship money, which could bring an amazingly talented athlete onto your school's team and help lead you to victory. Plus, your money might end up paying for some new comfortable stadium seats, which is a great bonus for you.
3. School pride thrives at college sports games
All fans are created equal at any college game. You'll never find yourself asking, "Does this blue and white face paint show too much spirit?" Chances are, the shirtless guy with his entire torso colored blue sitting next to you in the stands has no shame in his school pride, so you shouldn't either.
"The energy of Villanova basketball games is incomparable; from the cheers of the student section to the fight song played when we inevitably win, it is a place where all of Nova nation joins together to support our talented team … and Jay Wright's good looks," said Amanda Canning, a junior at Villanova University.
College sports are a great time to bond with people you don't see on campus otherwise. You might meet some of your best friends during the big football game, or network with alumni while you watch basketball. You'll probably even see some professors there—watch the game on Saturday together and discuss your team's win in class on Monday!
4. Your favorite player could become the next big thing
The fact that some of the most talented athletes are students, not professionals, makes college sports all the more impressive. These young adults are still trying to make a career out of the game they love, which means they need support from fans even more.
When fans bolster enough hype over a student-athlete, big-time recruiters will come see them play. Your support will help your favorite player build a better future. When your favorite player does get famous, you'll be able to say you saw them play first, or that you went to school with them and even had classes with them. Cool, right?
5. The energy never dies, even days after the game ends
Everyone will be talking about the winning pass that broke the tie between your team and their rival for at least a week. You'll be able to say you were at the big game—you witnessed the famous winning pass. Each win will strengthen your school's pride and traditions, and draw a positive attention to your team.
Tristan Ellis, a senior at Albright College, has supported the University of Florida Gators football team for as long as he can remember. For him, being a fan of the Gators is an experience like no other—after all, they do their signature "chomp" move every time the Gators score in their stadium, known as the Swamp. Where else will you find that?
"There are a lot of traditions and fanfare that are unique to each school, like the Gator chomp, which creates a different viewing experience for every game," Ellis said.
Instead of watching your team play from the comfort of your living room, make it out to the stadium at least once. Paint your face, wear your jersey, and go all out. You will feel the energy for days after you leave the stadium, and that is definitely worth the money.
See if Uloop can help you find Tickets for events near campus
Discuss This Article
Recent CONCORD Classifieds
5 Photos
5 Photos
4 Photos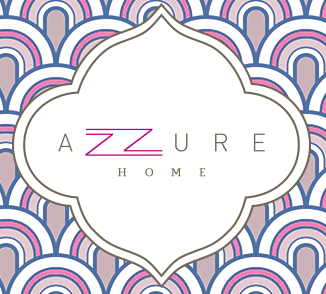 Get Top Stories Delivered Weekly